China Tour – How to Best Visit the Great Wall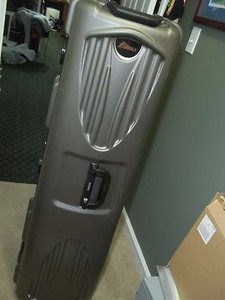 If you are on a China tour, it's probably a false assumption to even think that you would miss the Great Wall of China. One of the most fascinating monuments in the world, it is the only man made structure that is visible clearly from outer space, and is thus, a very special sight. Let's take a look at some of the important things you need to do to fully enjoy the views of this magnificent wonder of the world.
A� Any Great Wall of China tour can show you the main parts of the wall, but it's not only about seeing the monument for the effort that has gone into making it. There are probably hundreds of places on the wall from where you can see astonishing scenic beauty. Sometimes, even your tour guide might not be able to show you all of these, and hence, it's important that you should visit the internet and find out all such places. After all, it's your trip, and if you have some free time, why not go and explore some exquisite sights on your own?
A� Secondly, you need to have an idea about the different sections of the wall that are open to the public, since there are also many parts that are restricted, and you could get into a bit of trouble if you try visiting them. If you are going on a Great Wall of China tour from Beijing (which is the most likely option), the sections closest to the city are Juyongguan, Badaling, Shuiguan and Mutianyu. Among these, Badaling is very crowded, and Shuiguan is just too small for a special effort to be made to visit. Hence, you need to keep Juyongguan and Mutianyu as your options. Some of the other popular places for visit that are at a 2-3 hour drive from Beiking are Jinshanling, Simatai and Gubeikou.
In the end, I would like to wish you a safe China tour with your loved ones!